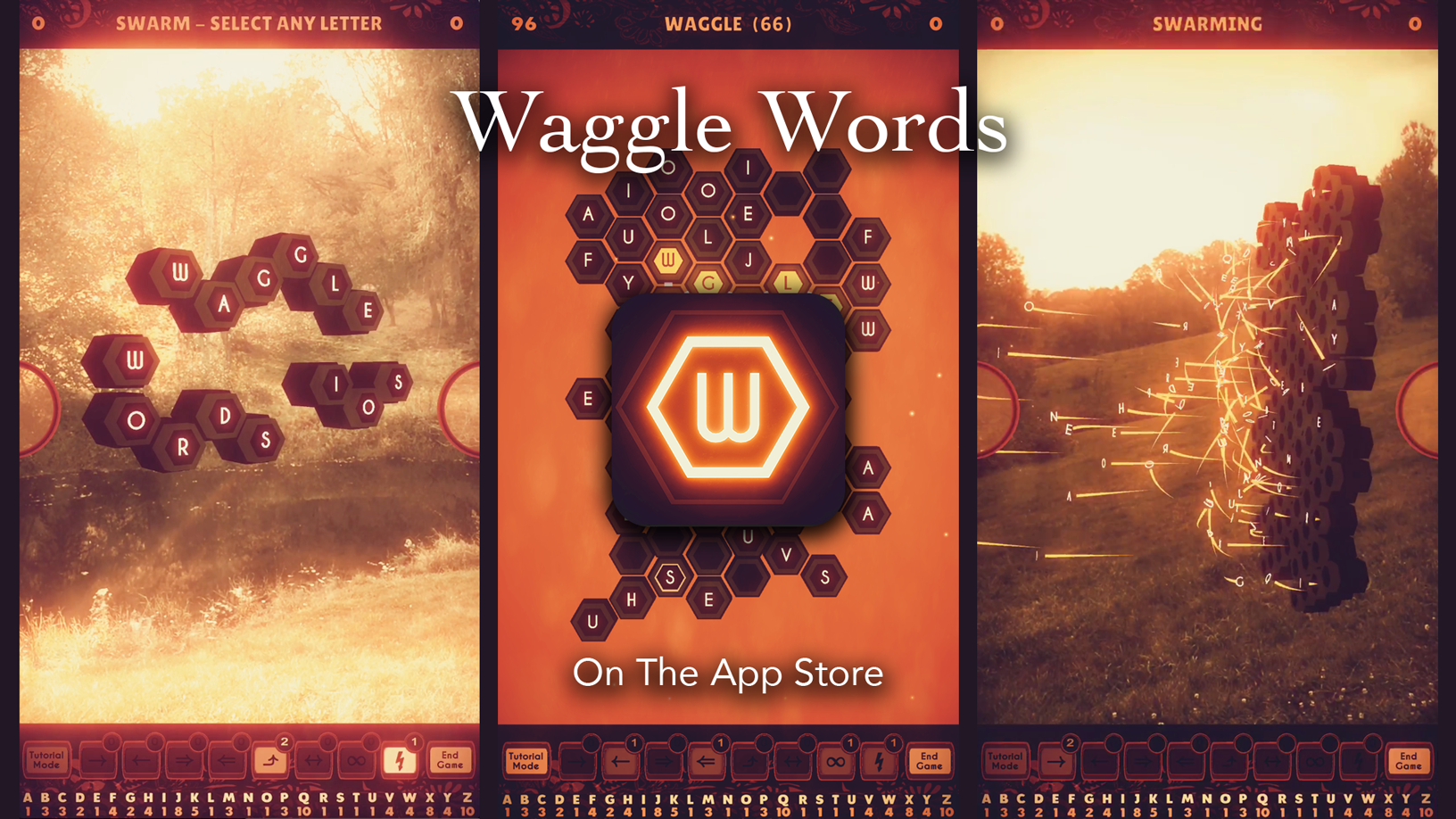 After three plus years of development, Waggle Words launched on the App Store as the world's first Augmented Reality enhanced word game on September 28th!
Since launch, Waggle Words was featured in the Made With Unity Showcase at Unite Austin, and attracted the attention of several other platforms and publishers.
Today, Rob Funnell wrote a glowing review of Waggle Words on TouchArcade. We are flattered at the level of detail Rob went into with his analysis of Waggle Words! It's well worth the read!
Kind Words - TouchArcade
"However, Waggle Words excels amongst it's peers in a far more unconventional and unexpected way for puzzle games – with some pretty ridiculous graphical effects."
More Kind Words - TouchArcade
"Waggle Words works as both a showcase of the iPhone's potential and an engrossing option for puzzle game fans, and hopefully will open the floodgates for even more similar titles pushing the boundaries of what mobile is capable of."
Read the full review on TouchArcade here!